Glass, Revealing Taste and Time
Bottles as clear as crystal, jars that play with light and shadow. Glass is the vessel of memories, the symbol of taste. Let glass bottles and jars forever seal taste and memories.
One-Stop Manufacturer Of Glass Bottles And Jars
We offer an extensive selection of glass jars, including milk bottles and candle jars, in various sizes, shapes, and colors. Whether you are a novice bottle, a small business owner looking to expand your product line, or a large-scale producer, we have the packaging options you need to meet your requirements. Our jars and bottles are suitable for preserving jams, jellies, sauces, pickles, dressings, honey, beer, wine, juice, dairy, essential oils, aromatherapy, and more.
Fulfill clients a satisfied glass experience is our goal!
Reliable Glass Bottle Manufacturer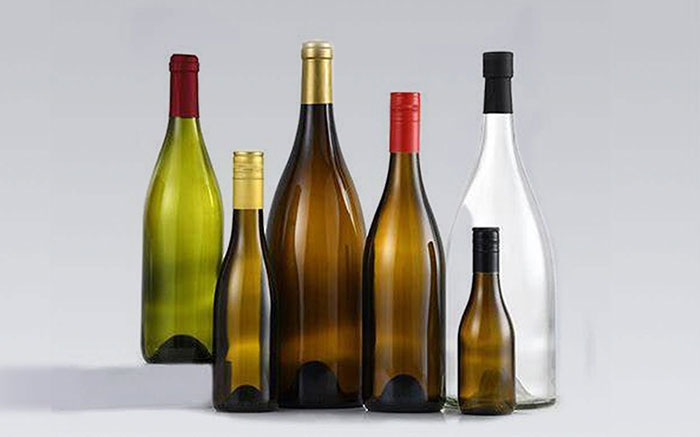 We specialize in delivering high-quality glass bottles, glass jars, and closures that perfectly align with your packaging requirements. Our extensive online catalog presents a diverse array of containers and closures, meticulously curated to provide an exceptional range of products at competitive prices.
We cater to a wide spectrum of clientele, encompassing businesses of all scales and individual enthusiasts alike. Whether you're a major corporation or an enthusiastic crafter, our offerings are designed to accommodate your needs. Our services extend to everyone, from individuals and crafters seeking small repacks, to larger customers seeking bulk wholesale packs and quantity discounts.
We invite you to delve into our expansive collection, encompassing glass, plastic, and metal containers. Should you have any queries or feedback, please don't hesitate to reach out to us. Anticipating the opportunity to serve you better, we sincerely hope you enjoy navigating through our website!
Tailored Services to Meet Your Needs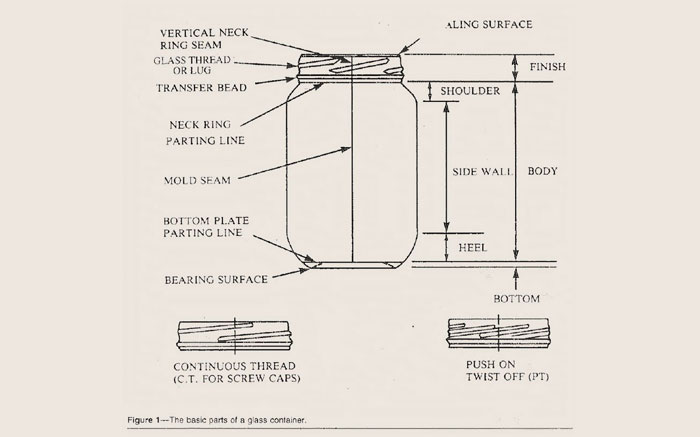 Comprehensive Range: Our selection covers an array of capacities, ranging from mini glass bottles of 50ml, 200ml, 500ml, 700ml, and 750ml, to larger 1.75-liter glass bottles. Bottlesoutlet is also equipped to offer custom-molded and printed glass bottle services.
Unbeatable Pricing: Unlock savings of up to 75% with wholesale glass jars/bottles purchases. Against a backdrop of more than 300 domestic and international competitors, our product pricing stands as the most competitive within the same category.
Swift Turnaround: In the event of glass bottle samples being required, our air freight partners such as FedEx, UPS, DHL, or TNT can deliver within a week. Once samples are approved, expect your order to arrive within 20-30 days.
Quality & Commitment: Our glass bottles with corks have received ISO9001 and ISO14001 quality system certifications. With distribution spanning over fifty countries globally, our product has garnered high praise from satisfied customers. The quality of our product surpasses international benchmarks.
PIONEERING THE GLASS BOTTLE & JAR INDUSTRY
For years, we have stood as the foremost manufacturer of glass bottles and jars, spearheading innovation in packaging solutions. Our commitment has led us to provide distinctive stock and bespoke glass bottle solutions to clients across the globe. Whether you seek cutting-edge custom packaging crafted by our Design & Engineering experts or a trustworthy supplier for stock packaging, our team is primed to meet your requirements. Our portfolio encompasses both rigid and flexible packaging alternatives, offering an extensive array of materials. Irrespective of your packaging demands, we formulate solutions that empower our clients to triumph.
Innovative Solutions for Custom Glass Bottle Proje
We have evolved into a distinguished high-end glass packaging manufacturer, seamlessly integrating innovative design and decorative capabilities. Our reputation resonates strongly within the glass bottle manufacturing sector.
Upon engaging our services, your distinctive glass bottle or jar project will undergo manufacturing processes marked by innovation and abundant creative expression, culminating in the highest quality outcomes.
We oversee the complete spectrum of operations, spanning from initial design conception to meticulous manufacturing and efficient storage. Our comprehensive approach extends to logistics, freight management, export documentation, custom entry, duties, and final delivery.